Know PCR Basics
Not intended for asymptomatic detection
PCR (Polymerase Chain Reaction) was invented by Dr. Kary Mullis, a biochemist who won the Nobel Prize for his invention. He maintained that it should not be used to diagnose any disease alone rather be used as a tool for symptomatic diagnosis.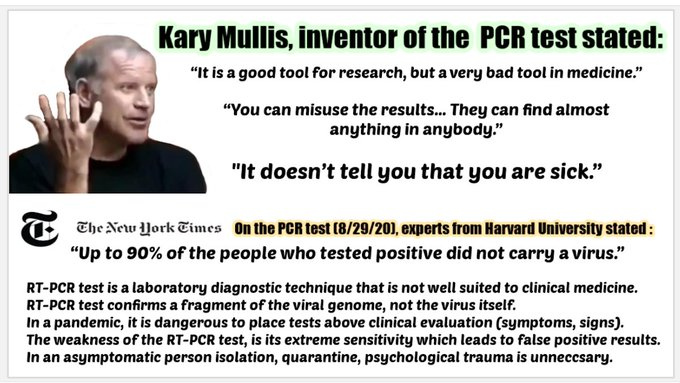 Part of an interview with Kerry Mullis who unfortunately died suddenly in 2019, just a few months before the pandemic. The full interview can be found here.
This requirement is echoed in the PCR test guidelines provided to the labs by the manufactures; for example:

PCR threshold matter
What is PCR and how it should be used
Short explanation of PCR testing
This from Dr. Sam Bailey; PCR testing, what it is and how it should be used.