COVID19 Vaccines Efficacy & Effectiveness
Israel is on it's 4th shot now with no benefits and mounting injuries, while FL is no longer in the news because delta did it's rounds and now hospitalizations and deaths are down and because it is now cooler weather and more people are outside. Vermont on the other hand, highly vaccinated and restricted is experiencing a surge, mostly among the vaccinated (as most are vaccinated).
Further evidence that it's not the vaccines or boosters, lockdowns or masks rather seasonality (outdoors, sun, …) and herd immunity through virus circulation (not through vaccinations). this is why unvaccinated kids and young with milder cases help, not hurt the situation as Dr. Geert Vanden Bossche, the renowned virologist and vaccinologist, has been saying. Soon it will be the colder states turn, they will have higher rates regardless of vaccinations as they do every year with other respiratory diseases, even though possibly more severe with covid if they continue to ignore prevention and early treatments.
The good news is we can be more prepared, information is out there we just have to not self-sensor and look.
Published research in The Lancet on vaccines' efficacy & effectiveness using absolute risk reduction (ARR)
As oppose to relative risk reduction (RRR) that manufactures used to arrive at >90% efficacy. RRR is how drug manufacturers "make a mountain out of a molehill" of improvement (they often use ARR for the risk calculation).
RRR is explained by Dr. David Diamond for (statin drugs), at the end of this page.
COVID-19 vaccine efficacy and effectiveness—the elephant (not) in the room
There was never a claim by vaccine manufacturers that their vaccines prevent transmission, they never got around to test it. Here is the CDC director stating the same based on real world experiment; they do not prevent transmission!
Real world observations
We are hearing repeatedly from CDC and the vaccine pushers in media that over 90% of hospitalized or deaths are now among the unvaccinated. Looking at data from various high vaccinated countries and US states, this cannot be further from the truth. There is a lot of manipulations occur both at data collection and analysis levels, For example:
Considering hospitalizations before 14 days from 2nd dose vaccine and in between the two, unvaccinated. May end up in the hospitals due to vaccine adverse or covid they get from the vaccine or the fact that PCR tests can show a positive result for anyone ending up in the hospital as it was the case last year; anyone who died, for any reason, but tested positive for covid was considered a covid death.
Doctors and hospitals are incentivized to do everything they can to increase their unvaccinated (that includes children who have always been the target, the best pharma customer base as they have much longer to consume their products).
PCR threshold was reduced from over 34 to 28 as breakthroughs started happening, less PCR CT value, less positive covid tests.
CDC directed for the vaccinated, only those with hospitalization and death be reported not a positive test even when symptomatic (which is the only time PCR test should be used).
Even with all that there are still considerable so called "breakthrough" hospitalizations reported by the CDC
CDC "breakthrough" data
Vaccine "breakthrough" hospitalizations and deaths as per CDC
Note: CDC stopped counting positive tests for the vaccinated and just consider hospitalizations and deaths for covid in vaccinated, after1st reducing the PCR threshold to 25 for those occurrences (from over 34 throughout 2020; lower threshold, less cases):
Recent data from several highly vaccinated states and high rate of hospitalizations for covid among the vaccinated.
UK: Most UK hospitalizations and deaths in September 2021 were the fully vaccinated (14 days after the 2nd dose).
US most vaccinated states: Top 5 states with highest increase in Covid cases and their vaccination rates – Oct, 2021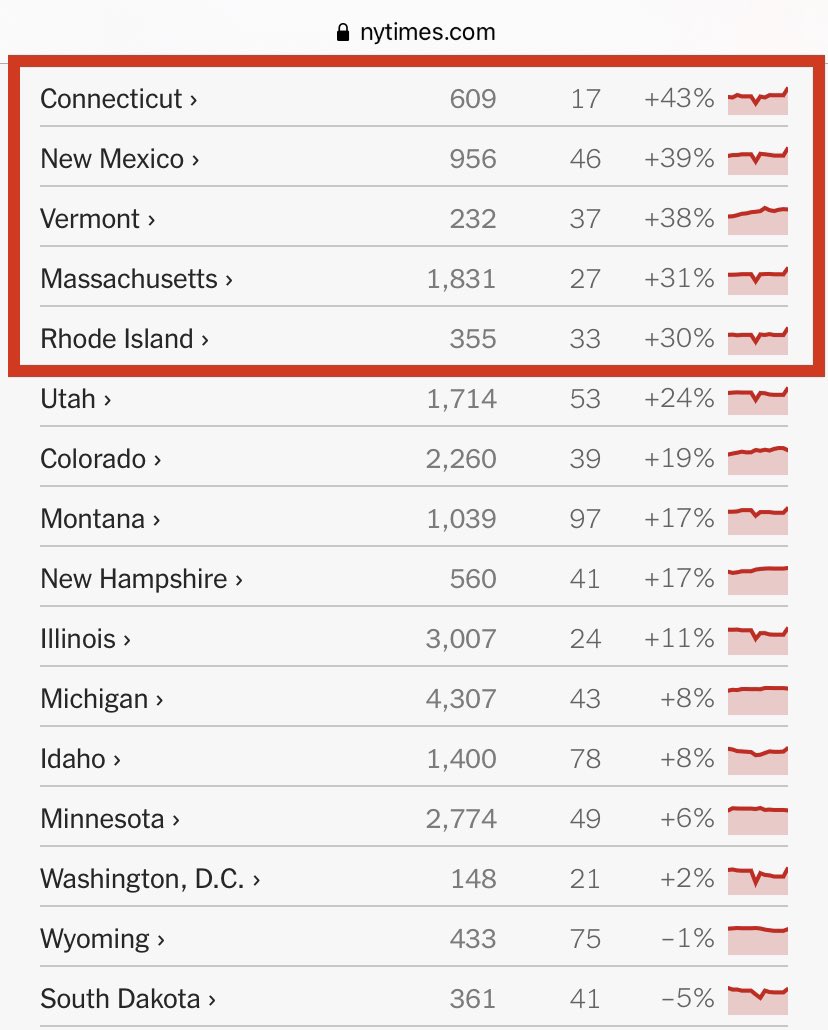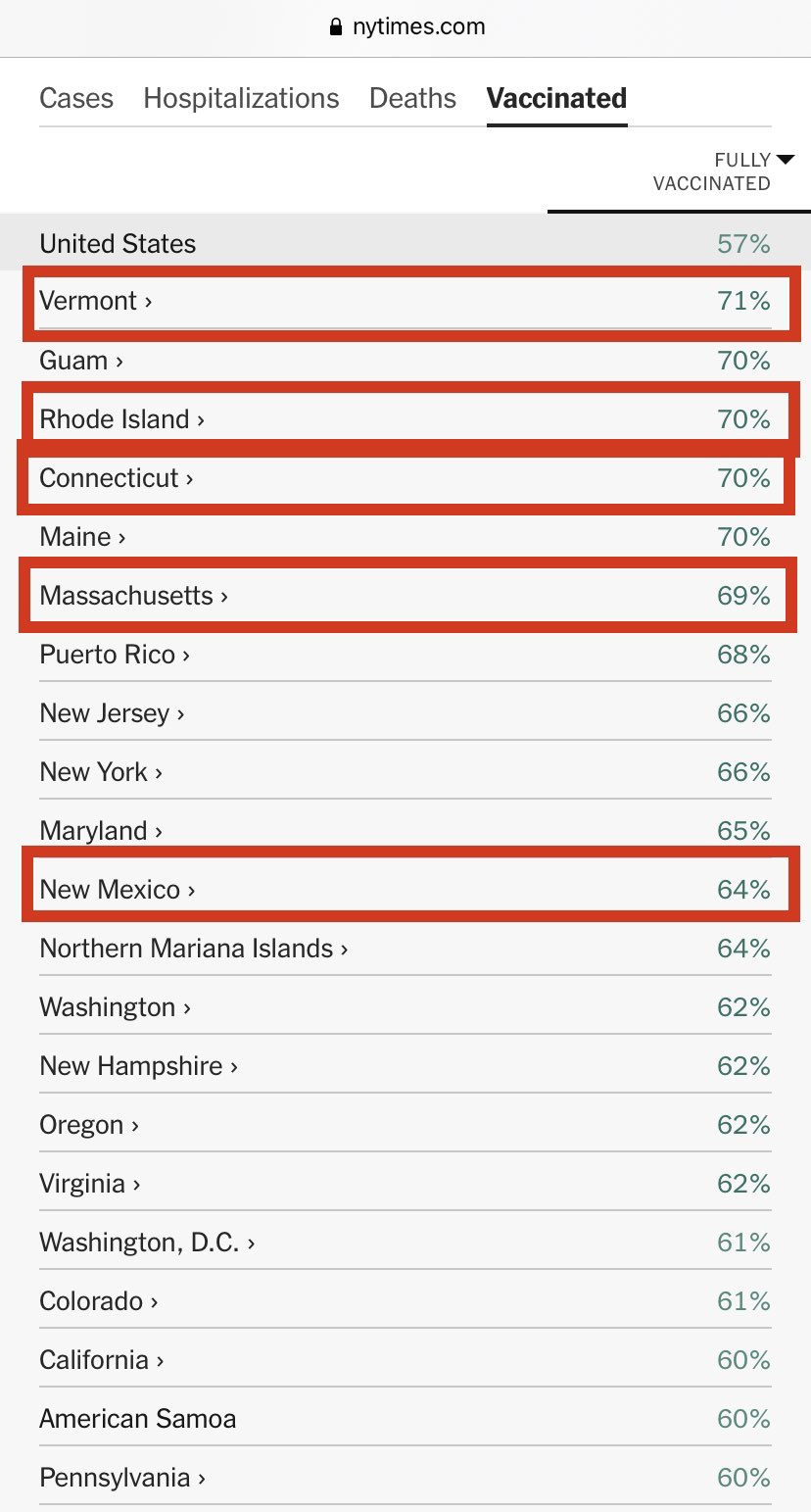 Vermont Data:
76% of September Covid deaths were Fully vaccinated
Virus surge hits New England despite high vaccination rates
Israel
There is also the issue of increased cases of COVID after vaccinations as it was observed in Israel, one of the first and most vaccinated countries. This also has been observed in the US.
Singapore – almost 90% vaccinated but have double hospitalization and death compare to this time last year!
Vaccinated spreading the disease
It was never established during the short vaccine trials that they prevent getting or spreading the virus, now real world data shows they do neither. The final argument that vaccines will prevent hospitalization and death is also not holding true as same number of deaths were observed among vaccinated in Israel and the UK.
This is an example of recent observations where same viral load was observed in the vaccinated vs. non-vaccinated. It's hard to believe that the vaccinated with the same viral load would have any advantage when it comes to severe disease or death.
Massachusetts Data & Vaccinated viral load
What is Relative Risk Reduction (RRR)
"Relative Risk Reduction" is how pharmaceuticals make a mountain out of a molehill of improvement to sell drugs. Here is a good video from David Diamond, Ph.D. in Biology; Professor, University of South Florida Neuroscientist/CVD researcher/Low carb diet advocate @LDLSkeptic explains in context of statins, cholesterol lowering drugs: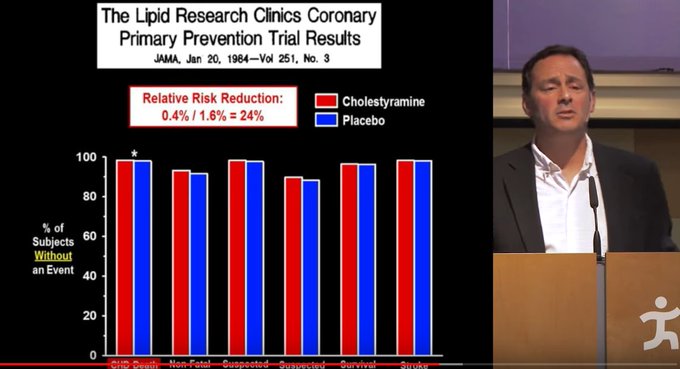 Also this!